Mrs. Darcy
What better way for a Canadian to spend the 4th of July than by watching a British movie, eh? Since today has about as much significance for me as Thanksgiving I decided to spend it with the Bennet girls and Mr. Darcy in "Pride And Prejudice." The 2005 version. If you haven't seen this movie yet and you like period pieces I highly recommend it. In fact, I loved it. Except for one thing. I didn't particularly care for Keira Knightley as Elizabeth Bennet. Yes, I know she was nominated for an Oscar and all that rot but still ... nah. But I'm probably the only one who feels that way.
And since busy hands are happy hands I decided to take my two gorgeous skeins of Sundara yarn and wind them into balls while the movie was on. It seemed a rather appropriate thing to do while watching a Jane Austen film. And then I wound them again into yarn cakes.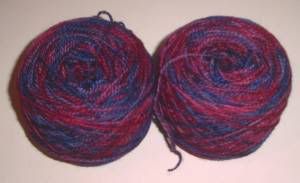 Once I've finished the Broadripple socks from Knitty I'll be casting on with this. But I'm not sure which pattern to use. I want something that's going to show off the wonderful colors but I don't want the pattern to get lost since the yarn is quite dark. I went through all my patterns and I think this might be alright ...
This is the "Ribbon And Lace Sock" from The Knitting Zone. Which is my favorite place for sock patterns since a good percentage of them can be downloaded after you've paid for them. Hooray for instant gratification. Any feedback or suggestions on pattern selection would be greatly appreciated. Since I'm a sock newb and all.
Oh, did someone say socks?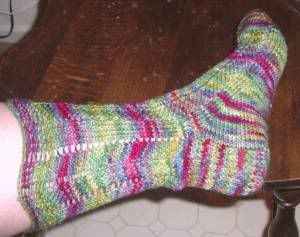 Broadripple Sock #1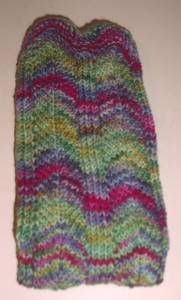 Stitch Detail
I can't even begin to tell you how much I love Koigu yarn. Can't. even. begin. My crappy pictures don't do the colors justice and the yarn itself is a joy to work with. It is worth every single penny I paid for it at Knitting Arts. If I won the lottery I would buy the entire world Koigu yarn so they could revel in it's magnificence. Really.