Pictures. Yes, Pictures.
I now own four card readers. Don't ask. However, I put on my very best poor pathetic technology challenged face today and coerced a co-worker into going out and finding me a computer. He came back an hour later with a quote for a desktop. A mere $275. Sold. I get it Wednesday. Which is about two days too far away.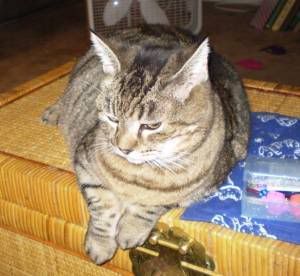 Wilma is *not* amused about these hardware problems either.
In much happier news, there is new yarn in the house.
I purchased this from the very talented Carol over at Black Bunny Fibers. There's a KAL going on to specifically showcase her yarn so I jumped right on that bandwagon. I love this colorway. It's pumpkins and Thanksgiving and fall leaves all rolled into one. And it's squishably soft. It's so lucious I almost want to eat it. But I don't think I need quite that much fiber in my diet. I'm hoping it'll work with this pattern ...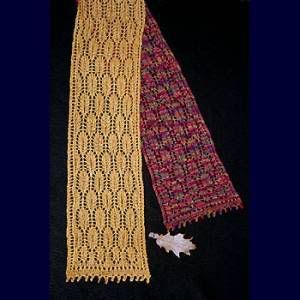 This is Fiber Trends' Oak Leaf And Acorn Scarf. Which I've posted about a zillion times on my blog. I keep trying it in different yarns and so far nothing has worked. Let's all keep our fingers crossed that the Black Bunny is a winner.
Would anyone like a free card reader - I have a lovely selection. Seriously.